A Message From Laurie in Florida….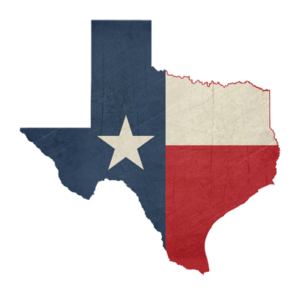 Hello from Florida!  It has been three years now since our borders closed to the movement of whitetails.  For many of us in the state, it was a hard hit with our repeat customers wanting southern grown deer in the north, gone.  Many of us are still hoping the borders will re-open sooner than later and to return to business as usual. But, many more of us have "rolled with the punch" and are now embracing the opportunities we have here in this great "Sunshine" State!
Whitetail Deer farming and hunting preserves have been in this great state for well over 35 years, but they were not well known to the general public.  Like many states, we have battled with not just "political" agendas but public "skepticism" and the wrong perceptions about what we as deer farmers really do.  These past three years since our borders closed, we as an industry have come together to create more public awareness and to educate people about this alternative livestock industry we chose as a "life style" by just "telling our story"!
Serving on the board of the Southeastern Trophy Deer Association (SETDA), I am very privileged to be working with great people who have the same passion and vision that I myself have for our industry in this state.  Presently, our association is stronger than ever with great minds working cohesively to make this industry "shine" in Florida.   This past summer, we are seeing more deer farmers coming on board, more wanting to come on board but more importantly, we are seeing the growth of the preserves!  Florida is one of the largest agricultural states in the nation ranking 18th in overall agriculture and 16th in beef cattle. We have land, land and more land! And with our amazing climate and southern culture, we are the home to many of the "rich and famous".  Our state offers such variety in landscape which includes the beautiful rolling hills of north Florida with their large oak and pine hammocks, the awesome lakes and wide open spaces in central Florida and the amazing farming and ranching land in the south along with the Cypress, Oak and Pine Hammocks.  And of course, our Palm Trees!   Many of the hotspots for ranching and farming are quickly becoming a mecca for trophy game management and hunting.  Livestock ranchers and farmers alike are beginning to realize the value wildlife and hunting offers to their farms and ranches!
Many of us in our industry are also reaching out to the public through the eyes or our youth in the agricultural communities.  As a board member of our county Farm Bureau, I have been blessed to work with our local FFA and 4H club members.  It has been such an exciting agenda introducing them to deer farming as an agricultural industry.  These kids are great and full of enthusiasm learning about caring for whitetails and watching them grow.  They have been a huge avenue of awareness and a positive influence to the community about what we do as farmers.  These young adults are our future and another voice to keeping what we do positive and alive!
This past July while attending our annual Big Buck Expo, I was pleasantly surprised to hear people talking to me about "their" private land owner preserves and how they want to improve the genetics of the whitetails on their land for family and personal agendas.  More exciting, I was hearing about a lot of new preserves in the process of building high fence and getting ready to stock.  But even more exciting, the predominantly exotic hunting preserves in this state want to implement more whitetail hunts, specifically trophy whitetail hunting.  Yes, this state is the mecca to exotic hunting!  I may be an optimist, but I think our industry here in Florida is going to be just fine!
So, in a nut shell, Florida is not just home for those renowned theme parks and to some of the best salt water and bass fishing in the country.  But this great state offers a variety of hunting opportunities provided by our various hunting preserves whether it be hunting that trophy whitetail or anything else that may be on your "bucket list"; hogs, gators, axis, red stag, black bucks, fallow, water buffalo, quail, pheasant, etc….   One can harvest a trophy whitetail and then turn around and have the opportunity to hunt an axis, a gator or go on amazing quail hunt.  For the family members who are not too fond of the outdoors, the theme parks are amazing along with great shopping and dining.  Something for the entire family is right here in this great Sunshine State!    Don't forget, it you are into farming, whitetail deer farming is an awesome opportunity to accomplish something great with tough and tolerant livestock utilizing just a small piece of property! The demand for whitetails in on the rise!
So yes, the whitetail deer industry in the state of Florida is turning the corner!  And I for one "Believe" we have the makings to be the next Texas!  Will keep you posted…..
Laurie Cook DVM
BDRL Whitetail Paradise Farm
Okeechobee, Fl
www.bdrlwhitetails.com