Welcome to BDRL Whitetail
Paradise Farm
BDRL Whitetail Paradise Farm is a family owned and operated White-tail deer breeding operation located in the heart of Florida's ranching and agriculture country, Okeechobee. Okeechobee has long been a hotspot for ranching and farming, but is quickly becoming a Mecca for trophy game management and hunting. Livestock ranchers and farmers alike are beginning to realize the value wildlife and hunting offers to their farms and ranches. BDRL Whitetail Paradise Farm understands this value, and is here to provide breeders and preserve owners with Florida's most elite white-tailed deer; guaranteeing the best disease resistance, environmental tolerance, and finest genetics that can be found in Florida. Period!
Additional Deer Farm Services
Bottle Feeding
Consulting and Farm Evaluation
Veterinary Services
Transport Service
Boarding (of deer purchased from farm)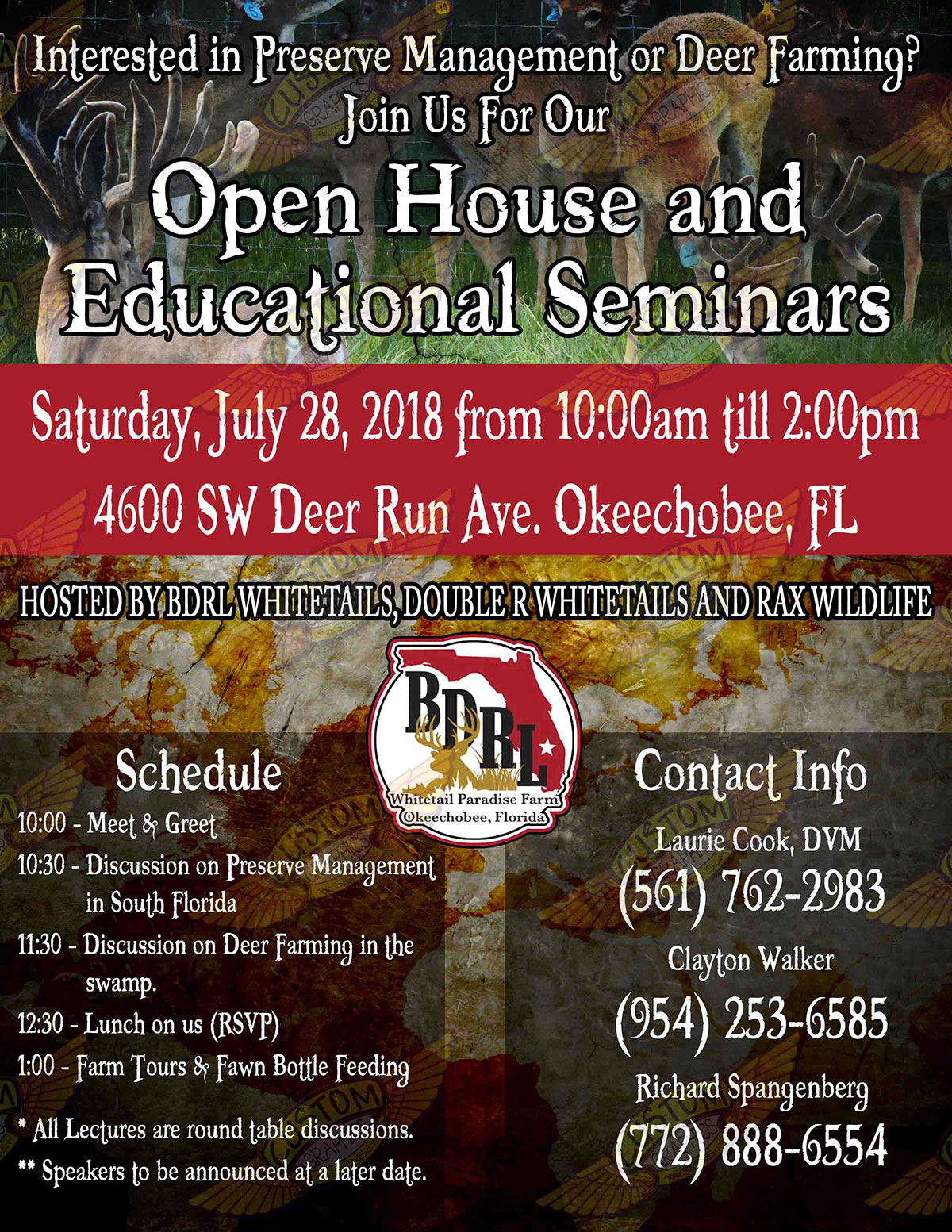 View Our Latest Ads
Click ads below to enlarge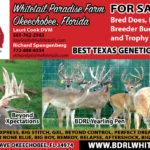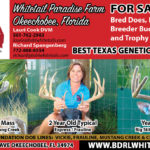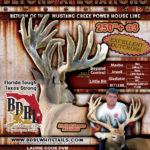 Monthly Special
Announcements
BDRL Whitetails will be showcased and set to air on RFD-TV "Farm Her" Friday, October 20 at 8:30 p.m. CT/9:30 p.m. ET.


Our Article Featured in the Texas Gazette
Hello from Florida!  It has been three years now since our borders closed to the movement of whitetails.  For many of us in the state, it was a hard hit with our repeat customers wanting southern grown deer in the north, gone.  Many of us are still hoping the borders will re-open sooner than later and to return to business as usual. But, many more of us have "rolled with the punch" and are now embracing the opportunities we have here in this great "Sunshine" State! Whitetail Deer farming and hunting preserves have been in this great state for well over 35 years, but they were not well known to the general public.  Like many states, we have battled with not just "political" agendas but public "skepticism" and the wrong perceptions about what we as deer farmers really do.  These past three years since our borders closed, we as an industry have come together to create more public awareness and to educate people about this alternative livestock industry we chose as a "life style" by just "telling our story"! Serving on the board of the Southeastern Trophy Deer Association (SETDA), I am very privileged to be working with great people…